To achieve her objectives NEST has also been involved in implementing and executing a number of projects these are:
The Canada-Nigeria Climate Change Capacity Development Project. From 2001-2004)
This project ran from January 2001 to May 2004. It was an initiative of NEST and Global Change Strategies International (GCSI) Inc. of Canada and was funded by CIDA . The project had the overall goal of strengthening the capacity of Nigeria to participate in global efforts to combat climate change. It focused on capacity building initiatives that assessed the risks evolving from climate change, determined the options for managing the risks and strengthened institutional capacities to ensure implementation of recommended measures. Strong public and political awareness campaigns were embarked upon to achieve the above objectives.

The project worked through a broad range of stakeholders, including individuals, universities, non-governmental organizations, community based organizations and professional bodies to complete various studies and develop useful tools that helped to achieve the overall project goal.
Pilot studies on community based Forest Management in Nigeria (CBFM) (2006-2007)
Pilot study financed by the National Forest Programme Facility hosted by the FAO, Rome, Italy, 2006-2007.

The achievements of the study include:
Documentation of the experiences and capacity of men and women on Community Based Forest Management (CBFM) in Wuda- Taye Forest Reserve.
Sharing and dissemination of the findings on CBFM in Wuda-Taye Forest Reserve as a strategy to stimulate national dialogue on the benefits of CBFM.
Promoting CBFM as a policy strategy for the development of National guidelines on CBFM; Promoting CBFM as a policy strategy for the full integration of CBFM principles and concepts in the management and utilization of forests and forest resources to achieve Sustainable Forest Management (SFM).
Building Nigerian's Response to Climate Change (BNRCC) Project (2007-2011)
The Building Nigeria's Response to Climate Change (BNRCC) Project provided continuity and built on the achievements and networks of an earlier project funded under CIDA's Climate Change Development Fund (CCCDF), which ended in May 2004. The project was managed by the consortium of CUSO and Marbek Resource Consultants of Canada, and implemented in partnership with the Nigeria Environmental Study/Action Team (NEST).

The Project's goal was to enhance Nigeria's ability to achieve equitable, sustainable poverty reduction through more effective governance related to climate change in Nigeria. The Project's purpose was to build Nigerian capacity to meet international commitments and adapt to climate change through improved governance promoting gender equality, poverty reduction and more sustainable natural resource management (NRM).

The project had two main objectives: the development of a National Climate Change Adaptation Strategy and capacity building of the various stakeholders, especially at the grassroots, involved in climate change adaptation, including strengthening of networks. The main project activities included policy development, research, establishment of pilot projects and outreach programmes. This was a 4.5years project funded by the Canadian International Development Agency, CIDA, Canada.
Photos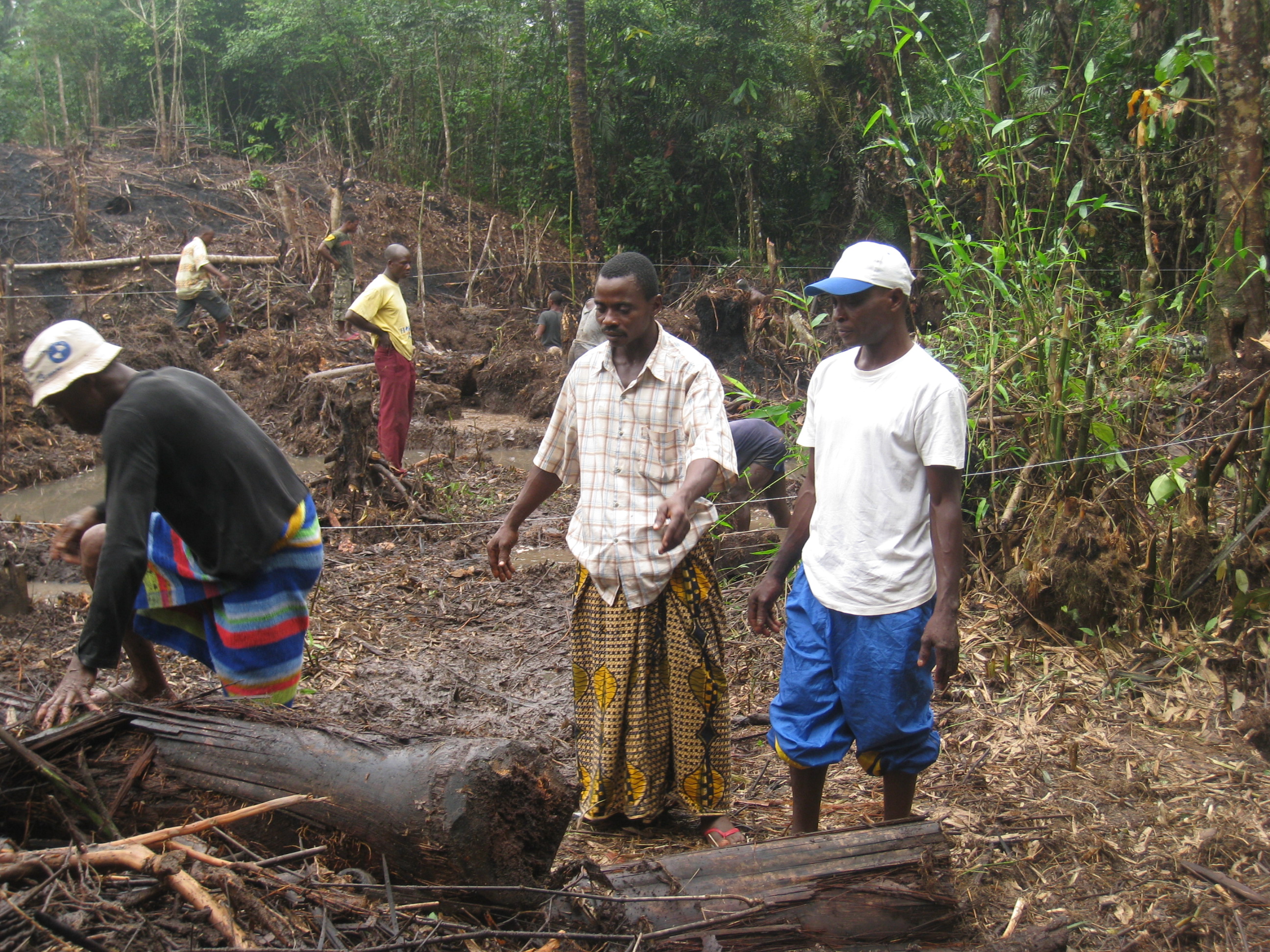 BNRCC Project Community members of Esuk-Idebe working at the construction site of the community fish pond.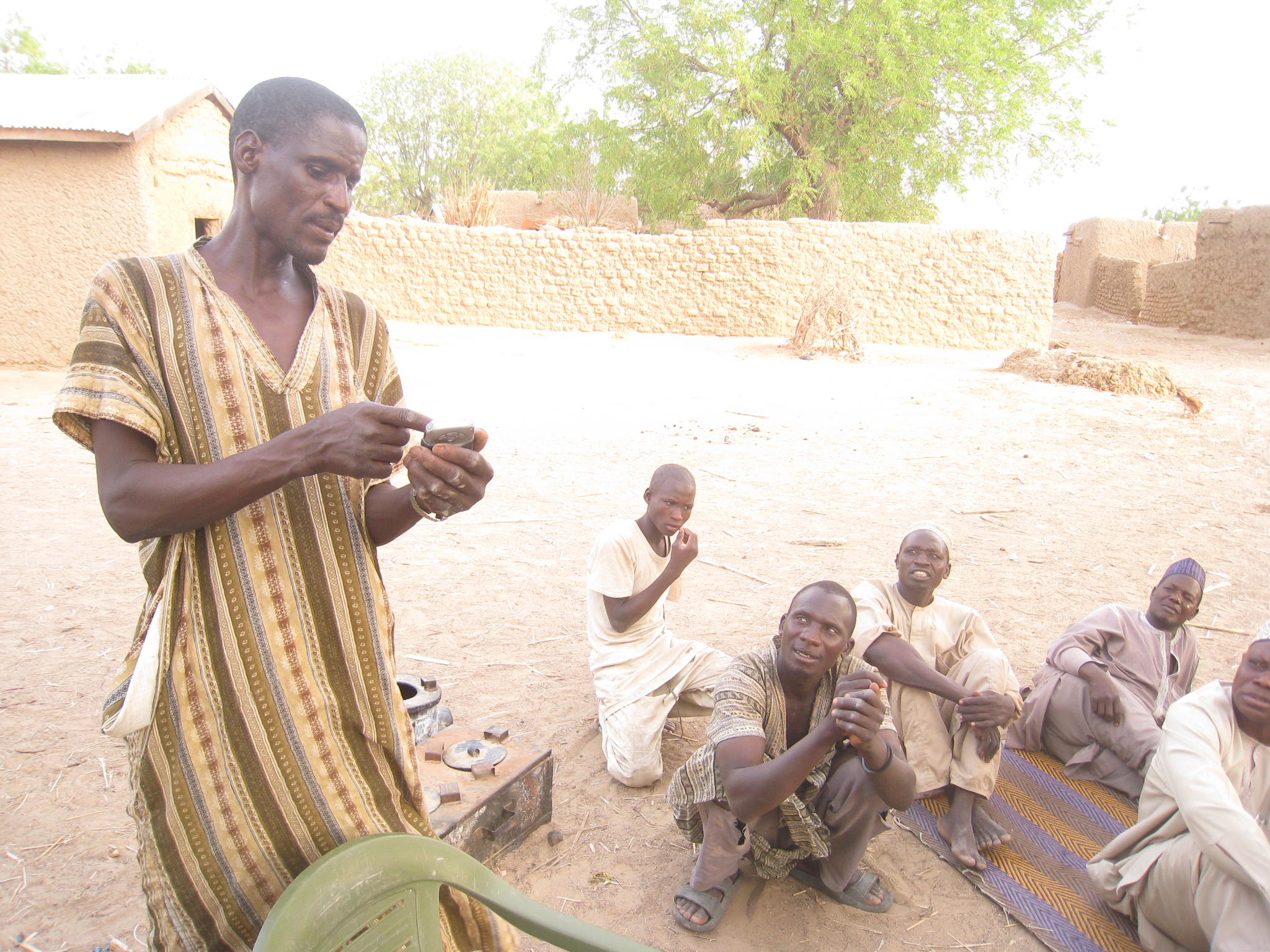 Demonstrating the use of weather forecaster.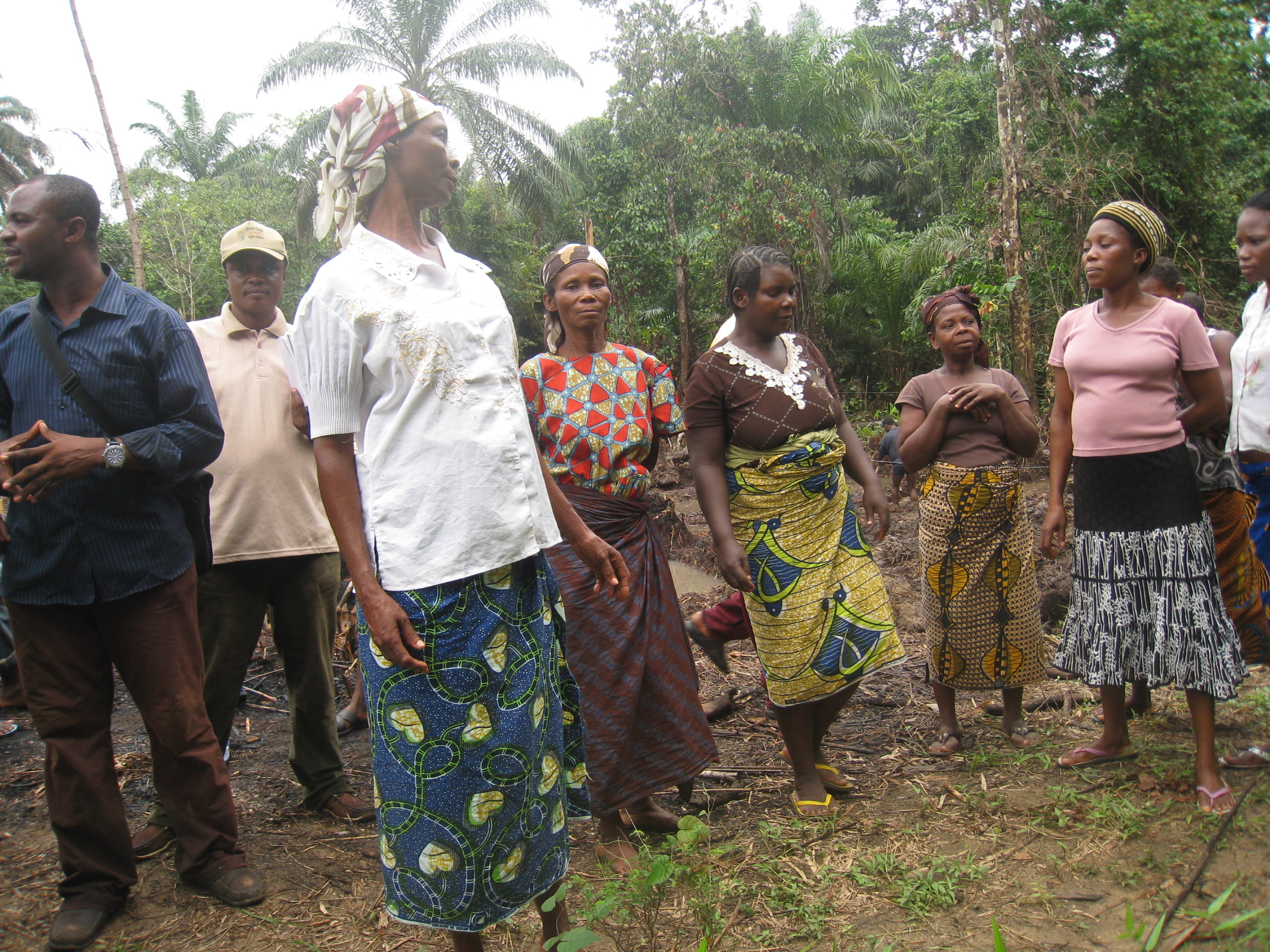 Women narrate their story on Impact of climate change during the BNRCC project.
Building Nigeria response to Develop National Adaptation Plan of Action (NAPA) 2008
Funded by Christian AID the Building Nigeria response to Develop National Adaptation Plan of Action (NAPA) was aimed to achieve the following objectives:
Developing of a plan of action for the initiation and execution of the Nation Adaptation Plan of Action.
Identifying of key stakeholders who are willing and capable of leading the process for finalization and implementation of National Adaptation Plan of Action.
Increasing awareness amongst Government, civil society, Private sector and Academia stakeholders of climate change and its implications for Nigeria.
Triggering Rural-Urban Interactions to Cope with Climate Change: An Adaptation Experiment in Aba and its Region, Southeastern Nigeria: (From 2009-2012)
Funded by Climate Change Adaptation in Africa (CCAA) Program, International Development Research Centre, IDRC.

The vulnerability of communities in and around Aba, Abia State, to climate-related hazards was addressed through adaptation actions that enhanced urban and rural interactions. The project developed structures at both community and municipal levels, to support the implementation process. Baseline studies were carried out that helped in monitoring and evaluation exercises. Participatory envisioning and situation analysis were carried out.

Flooding and erosion were rated the most threatening climate hazards affecting livelihoods. Three urban and 3 rural community platforms reflected on the challenges of climate hazards and focused on realizing adaptation project objectives according to local situations. The community platforms were enabled to plan for appropriate adaptation measures, which have the potentials to boost rural urban interaction. The platforms articulated activities that will assist them achieve their project objectives and contribute to reduce the vulnerability of rural-urban systems to climate change. Activities carried out by the platforms include consulting and mobilizing the community members and its leadership, sharing responsibilities. The whole process was backed with documentation of activities, roles, decisions and findings from the exercises.

Photos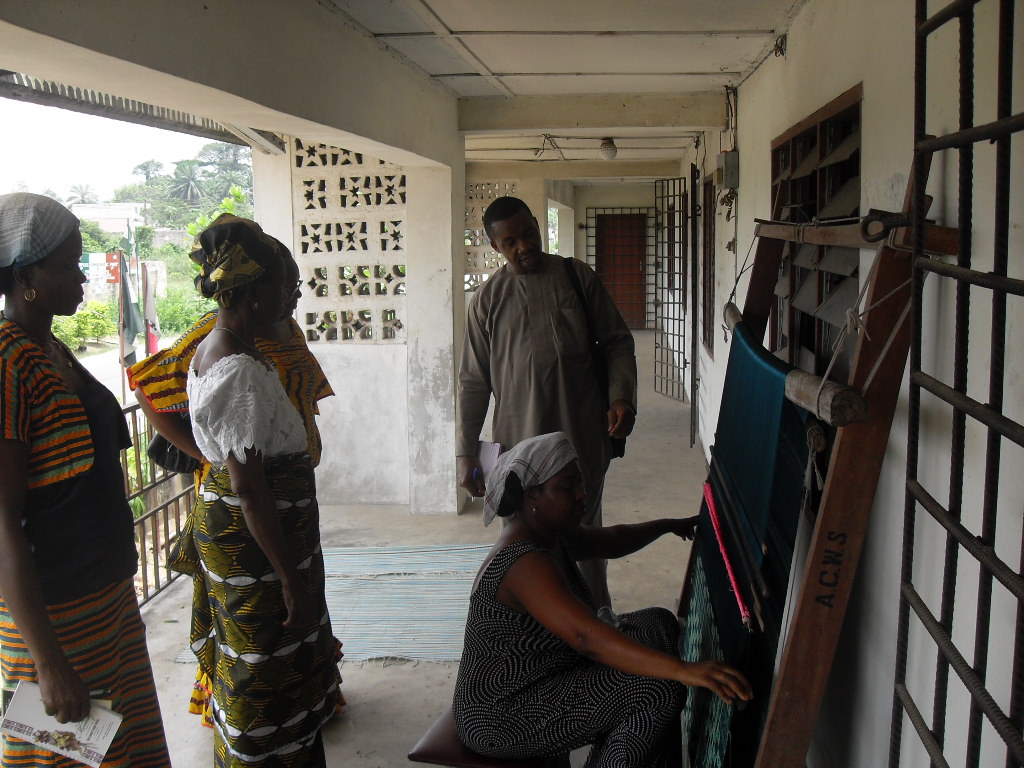 Demonstration of Akwete Weaving.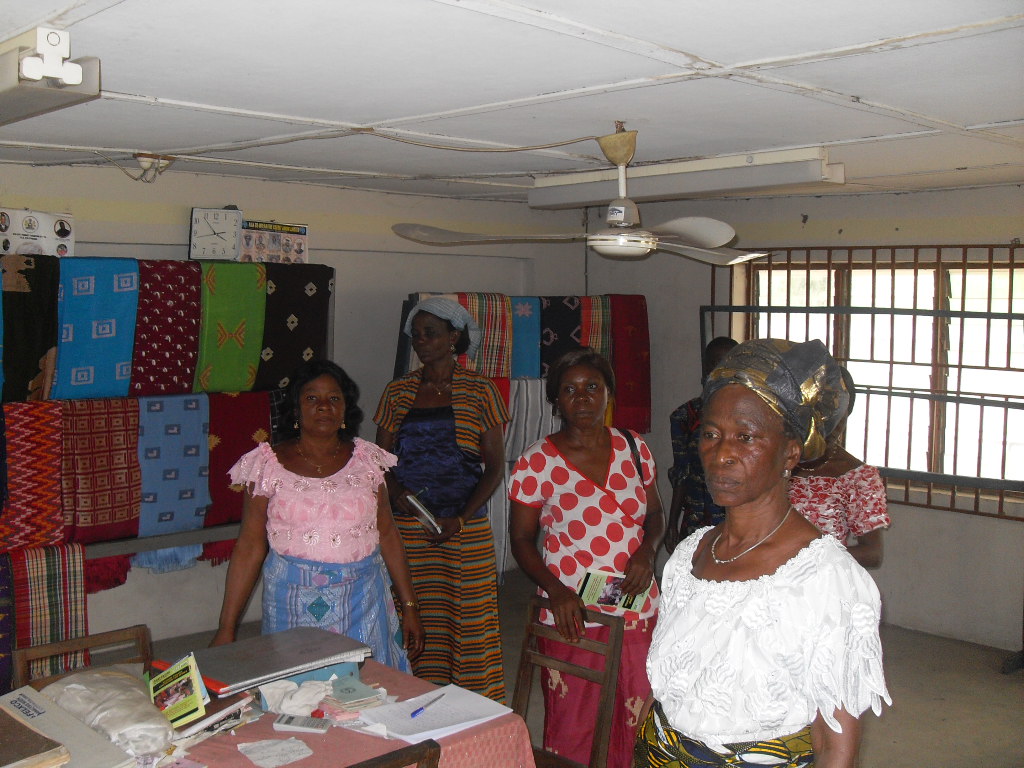 Display of various Akwete Fabrics.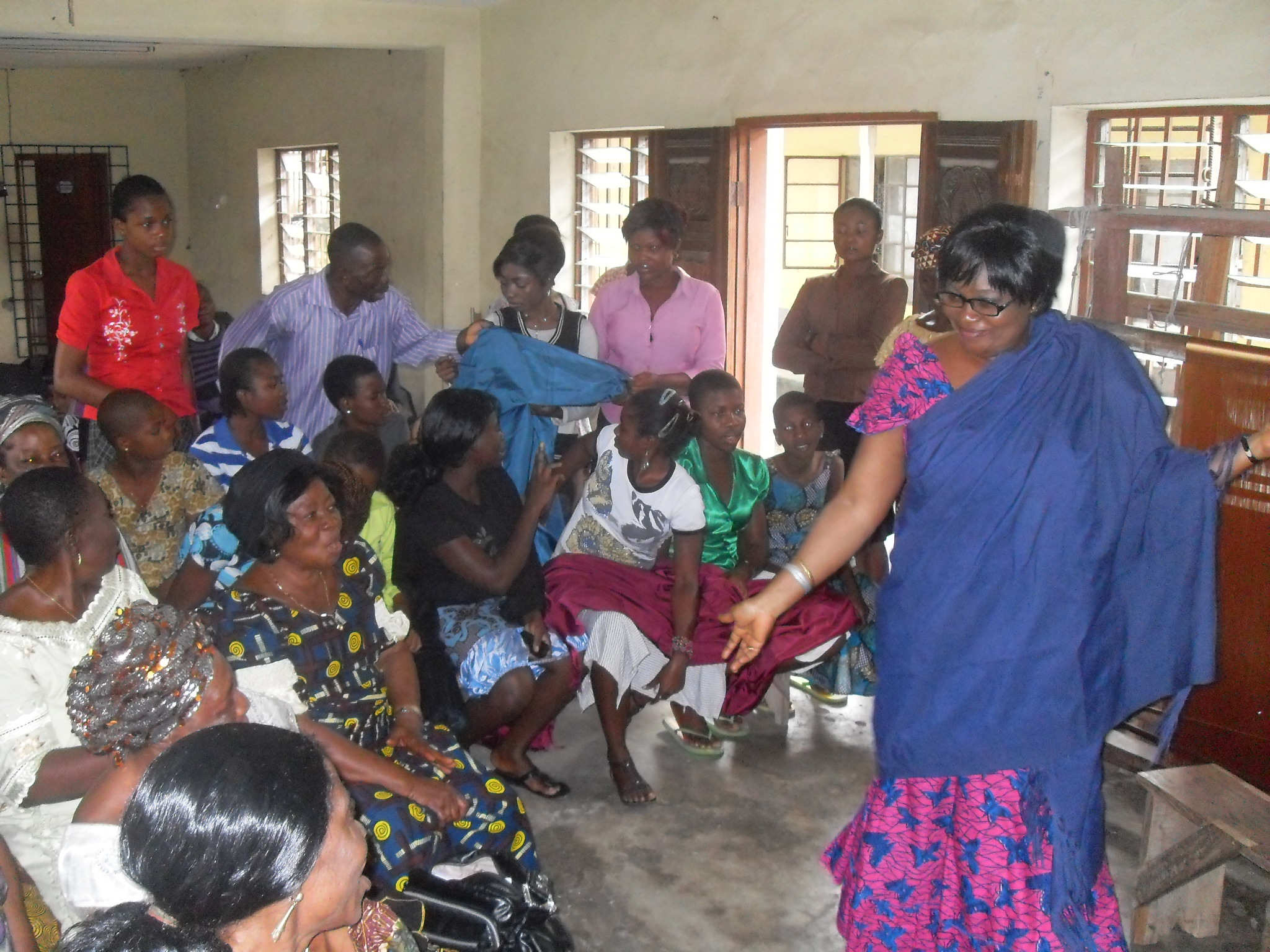 Show case of Akwete Fabric weaving.
Climate Change and the challenge of meeting the livelihood needs of human and animals in pastoral communities in Gombe state: Moringa Oleifera to the rescue (2011-2012)
This was a project funded by Global environment facility (GEF) and set out to achieve the following objectives:


Improve livelihood opportunities of over 5000 households in of the pastoral (target) communities.
Improve health standard; access to good water, food, forage and fuel-wood of target communities to adapt to climate change.
Enhance the capacity of the communities to adapt to climate change.
Establish large scale plantations of moringa oleifera for food, feed, fuel-wood and income.
Photos

Farmers Plant Moringa on their farms.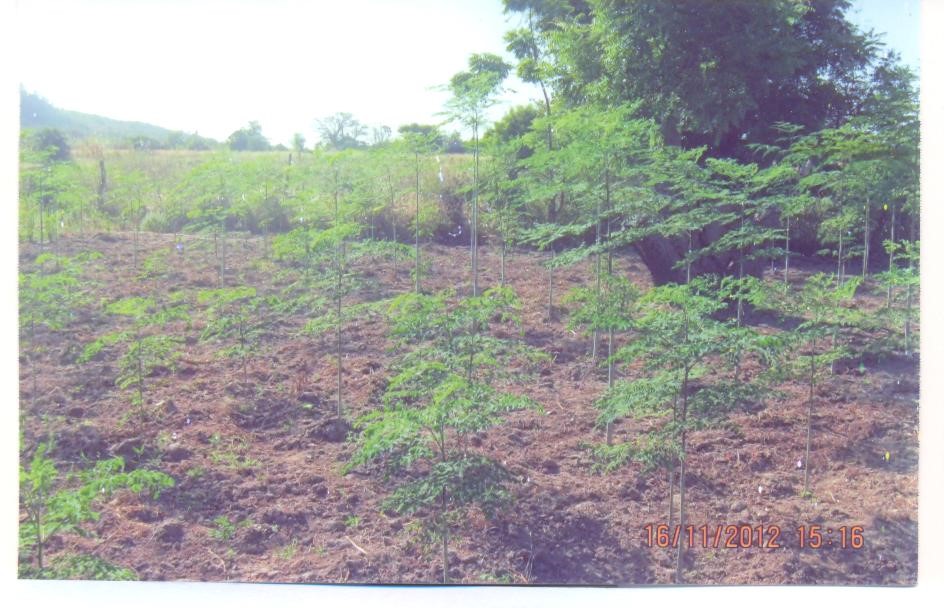 Moringa farm 1.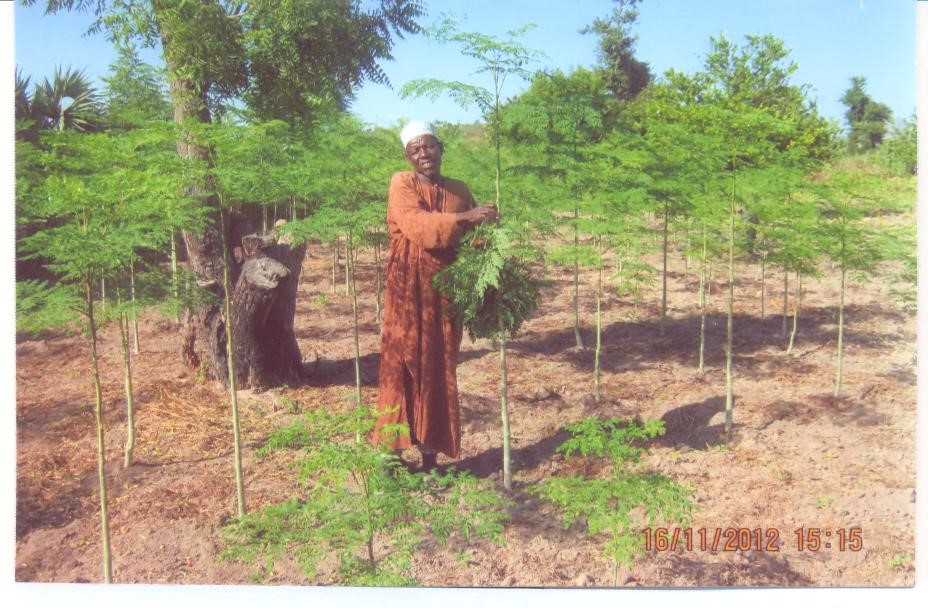 Moringa Plantation 2.
Community-Based Adaptation to Climate Change Project 2012-2013
This was climate change adaptation project with funding African Adaptation Project (AAP) and facilitated by Federal ministry of Environment Nigeria:
Build the capacity of communities in water harvesting and management in response to water security challenges in the select states.
Build the capacity of a production in response to freshwater degradation and loss of fisheries due to rising sea levels.
Empower pastoral communities in Gombe State in meeting livestock and human livelihood needs through Moringa farming in response to food insecurity and water scarcity.
Photos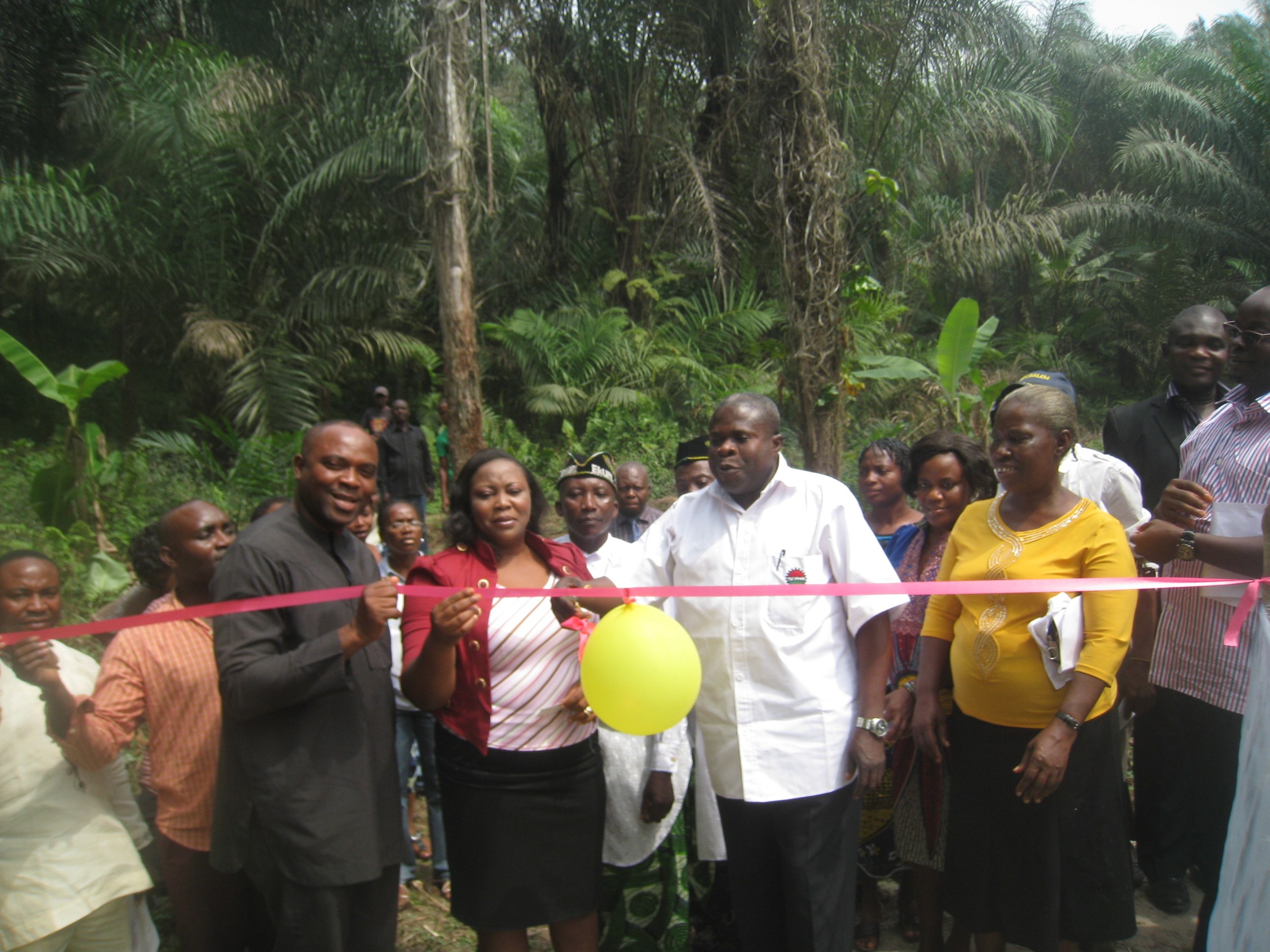 NEST Commissions Climate Change community Adapability Project in Idundu Community Cross River State Nigeria.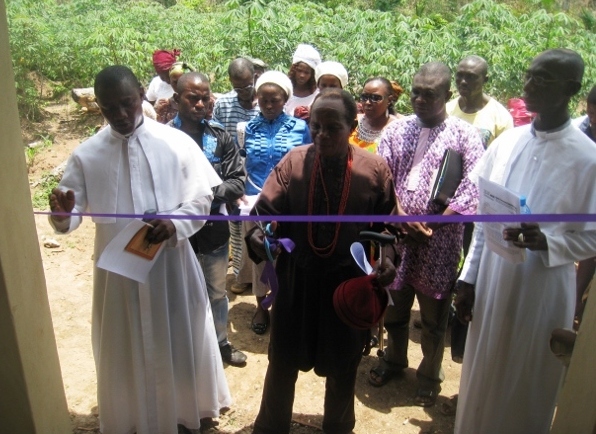 NEST commissions Climater change Project at Ikpem Community Imo State Nigeria.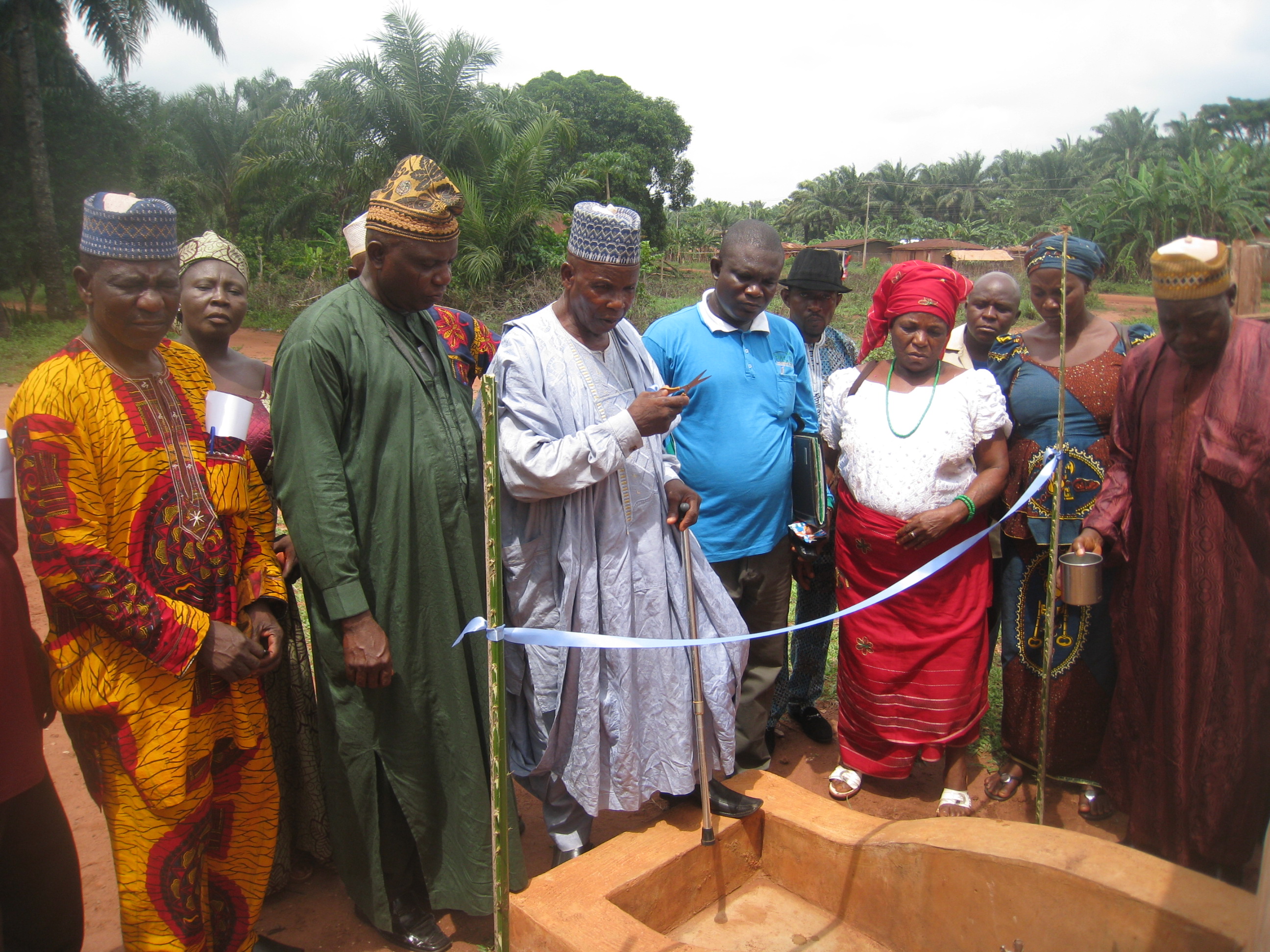 NEST Commisson Water project in Nuku Communty Abuja FCT Nigeria.
NEST Executive Director Commissions Water Project at Orile-Owu Community Osun State Nigeria.
NEST Executive Director Joins Community in jubilation during the commissioning of Gboloko water Project Kwara state Nigeria.
Provision of Independent Advisory Service on the Niger Delta 2012-2015
This is a project funded by Shell Petroleum Development Company with the objective of:
Ensuring the remediation and rehabilitation of Company's oil spill affected ecosystems are based on best specific and practical approaches for habitat rehabilitation.
Developing set of standards and good practice guidance for the Company's implementation of remediation and rehabilitation practices based on best scientific and practical approaches for habitat rehabilitation
Working with Nigerian regulators(s) to ensure that such standards for the company build upon and compliment current standards applicable under Nigerian legislation and are aligned with any future work to clarify and improve standards.
Influencing Oil and Gas sector operators and contractors exploring and producing in the Niger Delta to adopt these standards, guidelines and best practice
Developing appropriate monitoring and environments, social health impacts and recovery indicators applicable to defined ecosystem types encountered within the Company's operations which will be assessed for up to 10 years.
Providing periodic assessment of the success of the Company's implementation of the panel recommendations during the three year term of the panel and contract and at the end of that three year term provide an assessment in terms of the health and recovery rates of relevant ecosystems.
Developing a strategy to safeguard remaining areas of biodiversity importance from effects of potential oil spills.
Building /increasing capacity of local Nigerian Organizations with respect to the science, methodologies and implementation practices applicable to oil spill sites remediation and rehabilitation of Niger Delta.
Improving access to water at the household level project in Orile-Owu community in Osun State, Nigeria – 2015
Funded by German Embassy Abuja Nigeria the projects aims at improving access to water for domestic use in Orile-Owu community in Osun State, Nigeria through the following objectives:
Improve access to clean water supply for 100 households.
Empower 20 women to increase their income
Reduce incidence of water borne diseases by 10%.
Reduce the number of children missing school